Creating an Account
To create a Workteam account, visit https://app.workte.am/account/signup and enter your name, email address and organization name and then press Create Account.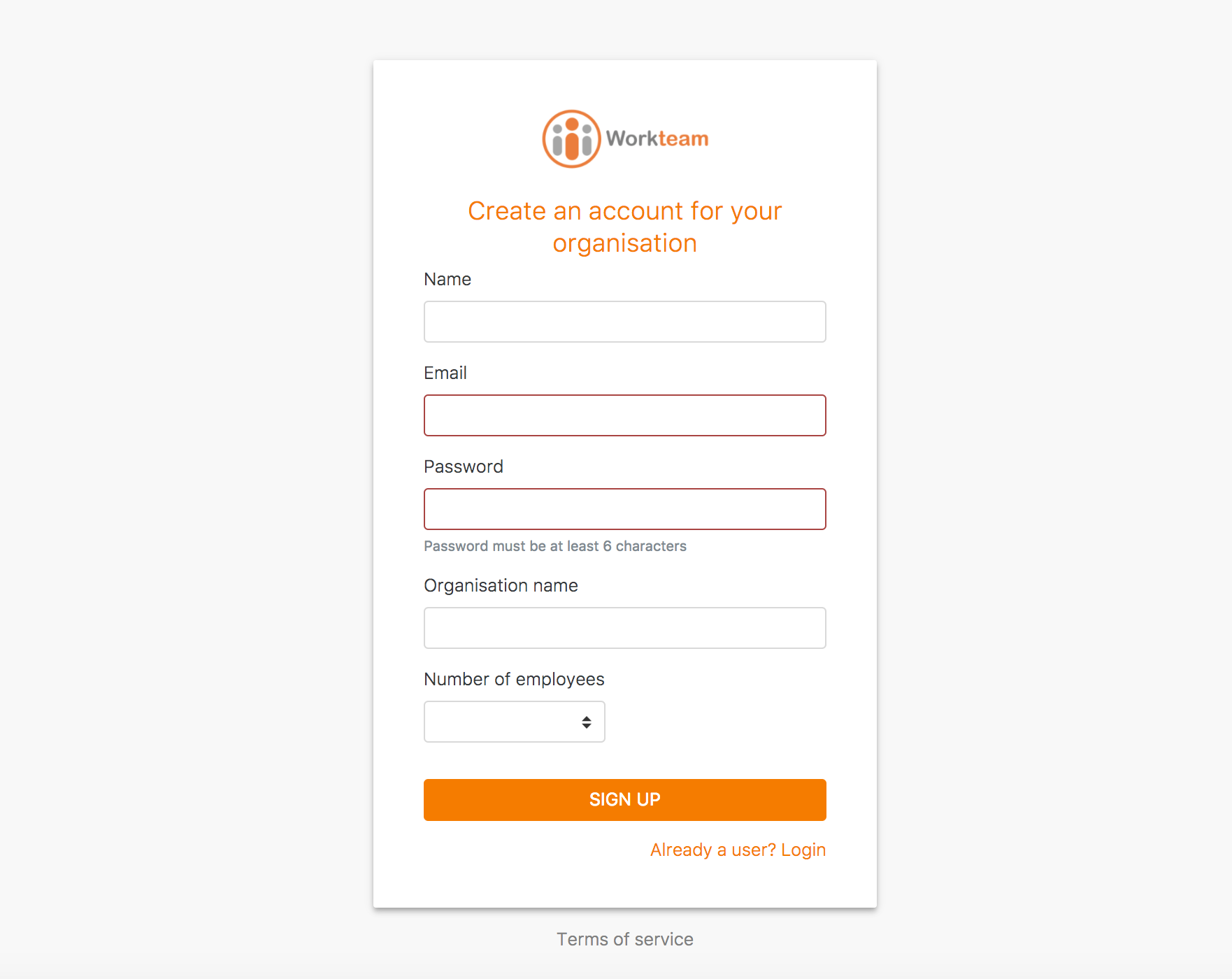 Workteam will email you, prompting you to confirm your email address. When you click on the link in the email, you will be directed to the Workteam dashboard.
You only need to follow this procedure once for your organization. You will invite other users from within Workteam.