Tracking employee goals
Track progress of employee goals across the organization
Powerful goal tracking software that helps employees align their goals with company objectives and provides dashboards of goal progress across teams, departments and the entire organization.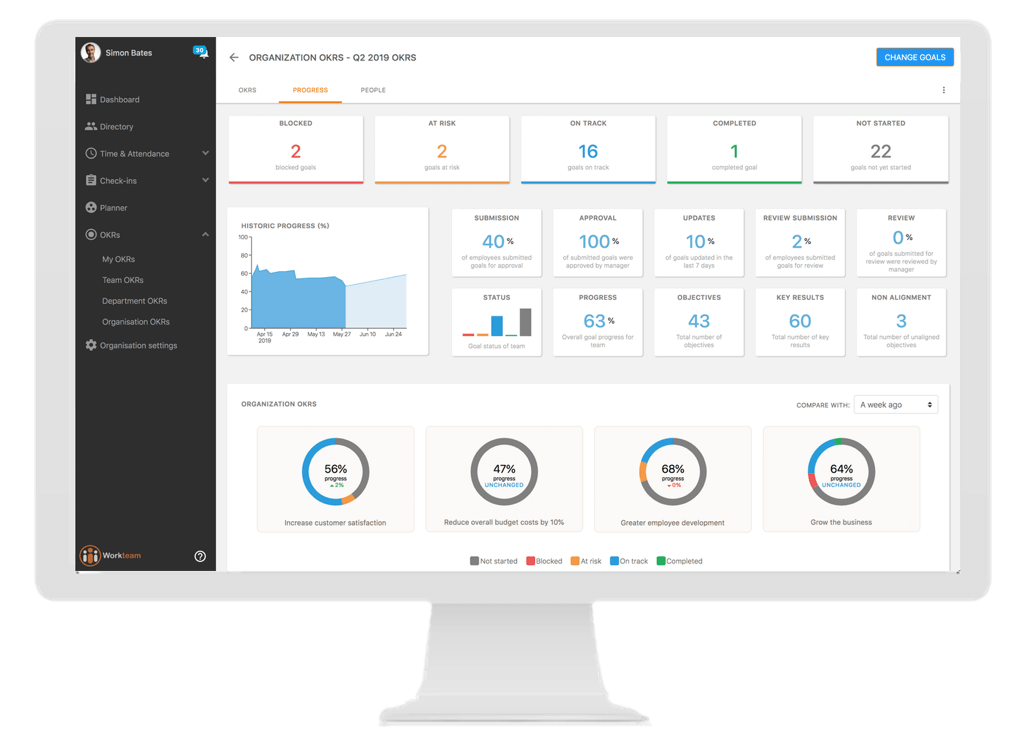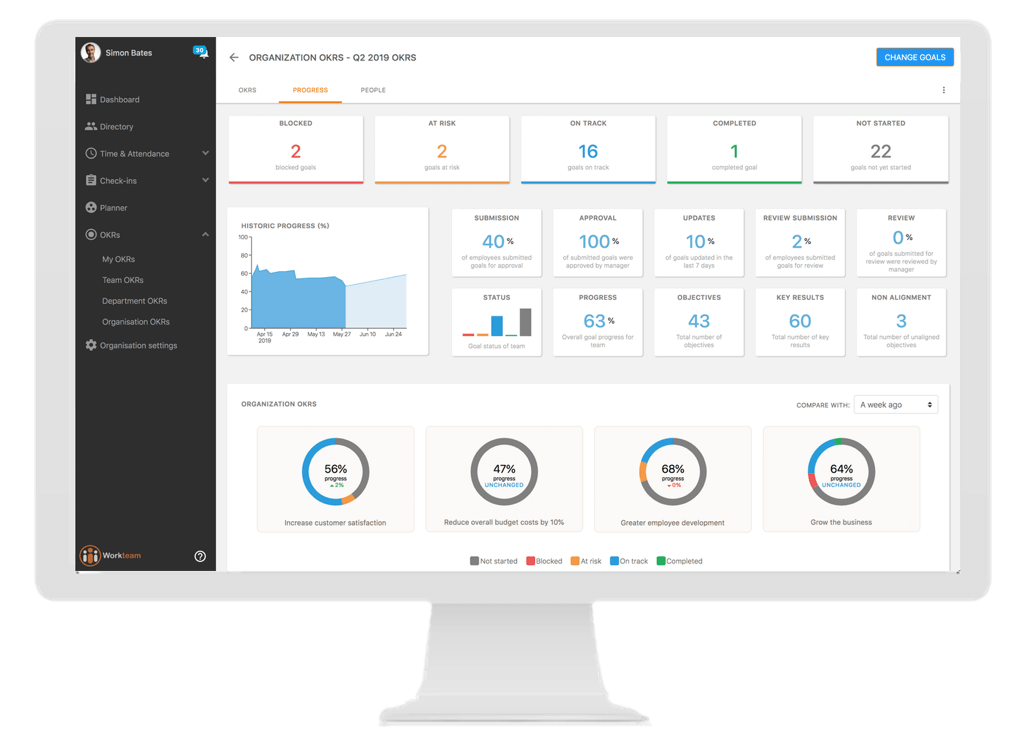 Book A Demo
Click on one of the dates below and choose a time slot for a free personalised demo of Workteam Goal Management.
Ready to try Workteam Goal Management within your organization?
Start a 14 Day trial by clicking the button below. You don't need a credit card to start the trial. If you wish to continue using it after the trial period, you will can subscribe from within the app. See pricing.
☰