Tracking employee goals
Track progress of employee goals across the organization
The process of creating employee goals that are sufficiently stretching and appropriately aligned is important to the overall performance of a company. Tracking the progress of goals is critical.

When circumstances change that threaten the successful outcome of a goal, managers need to be made aware straight away so that they can help overcome any obstacles blocking the goal.

Often when employees set their goals at the beginning of the goal period, they neglect to update them until the end of the goal period. This behaviour can negate all the advantages of the goal setting process. Workteam provides a unique solution to the "set and forget" mind set. Each week, Workteam prompts your staff to complete a check-in, where they answer a handful of company-defined questions about their work. One of the questions asks them to update the status and progress of their goals. They can do this with just a few clicks.

Once the information has been submitted, managers and organization leaders can see the progress of all of the goals in a single dashboard, from which they can drill down and identify the problem areas.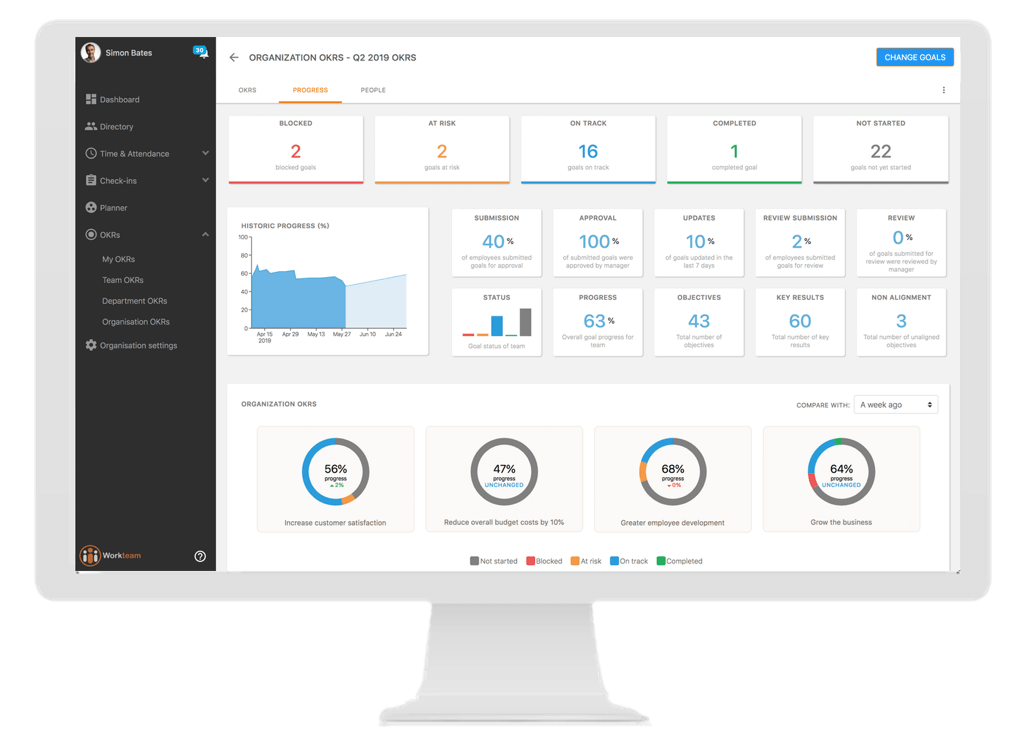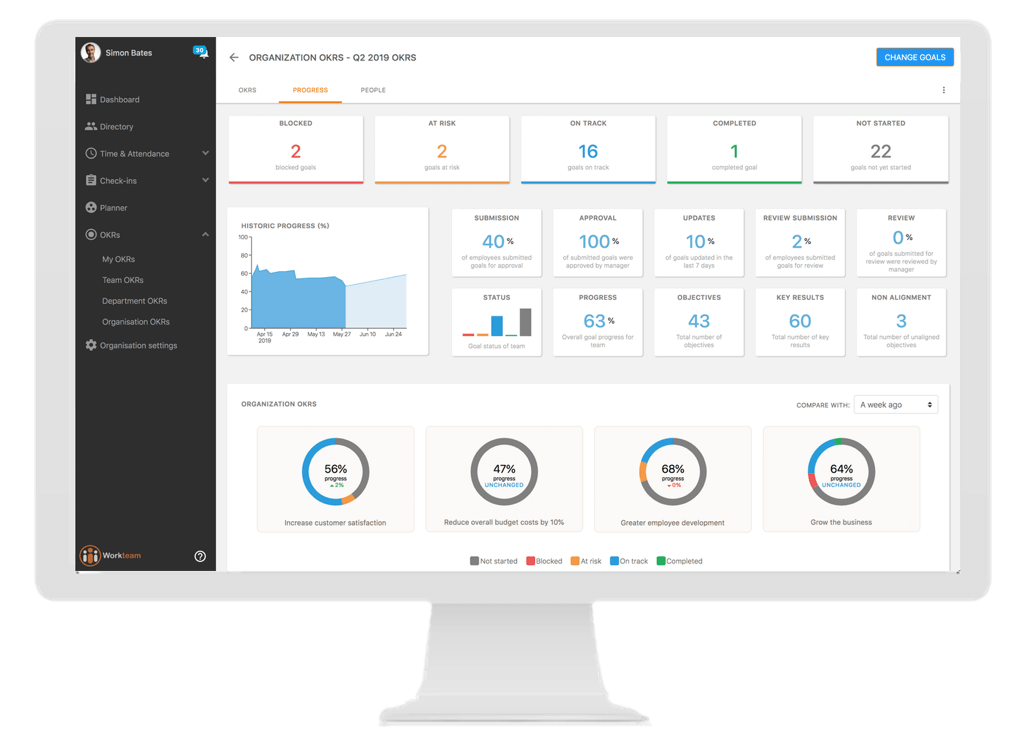 Book A Demo
Click on one of the dates below and choose a time slot for a free personalised demo of Workteam Goal Management.
Try Workteam Goal Management Free For 14 Days
☰