OKR based goal management
Align the entire organization
Goals are critical for an organization to be able to give its employees direction and focus. Studies show a dramatic increase in both employee and organization performance when an organization effectively sets goals and encourages its employees to align their goals with the company's overall strategy.

Workteam provides an effective way to make company objectives readily accessible to all employees and to let them create goals that align with those objectives.

When employees have a clear understanding of company objectives and how what they do aligns with those objectives, they are much more likely to be highly engaged and considerably more productive.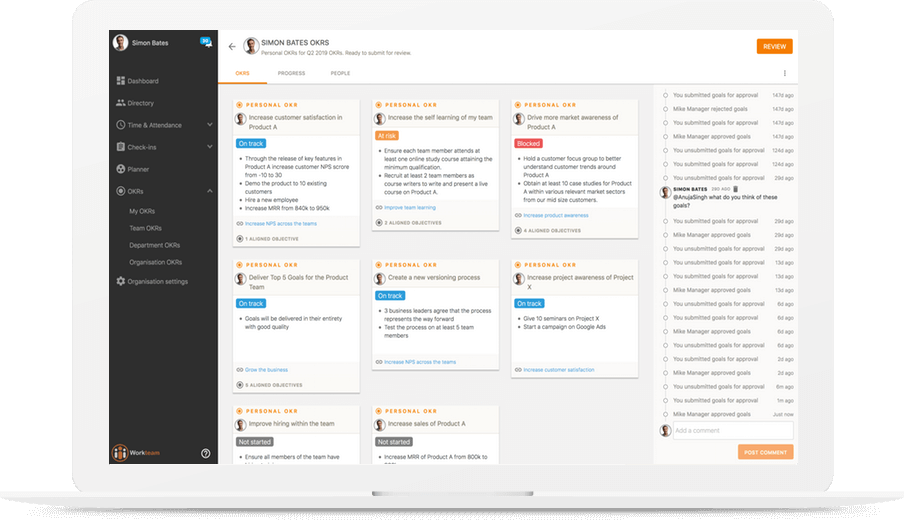 OKR based goal management
Facilitate great coaching conversations
Workteam prompts employees to update their goals and to start a conversation with their manager each week by answering a few simple questions about their work.

By creating an ongoing coaching conversation around an employee's progress, barriers can be removed, opportunities can be seized and expectations can be adjusted when circumstances change.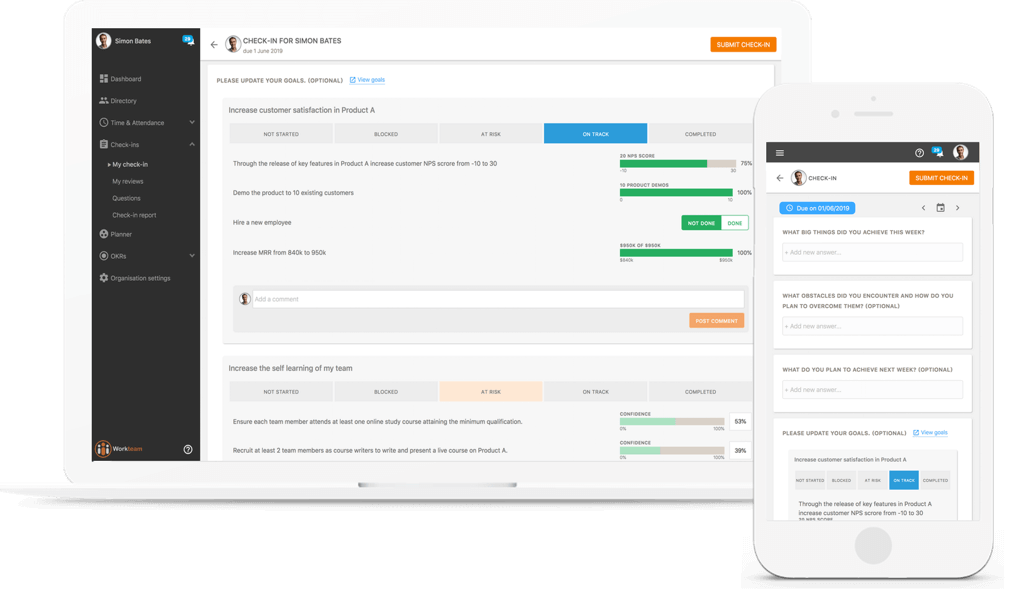 OKR based goal management
Deliver amazing insights
See real-time progress of employee goals against company objectives at both a team level and right the way across the organization.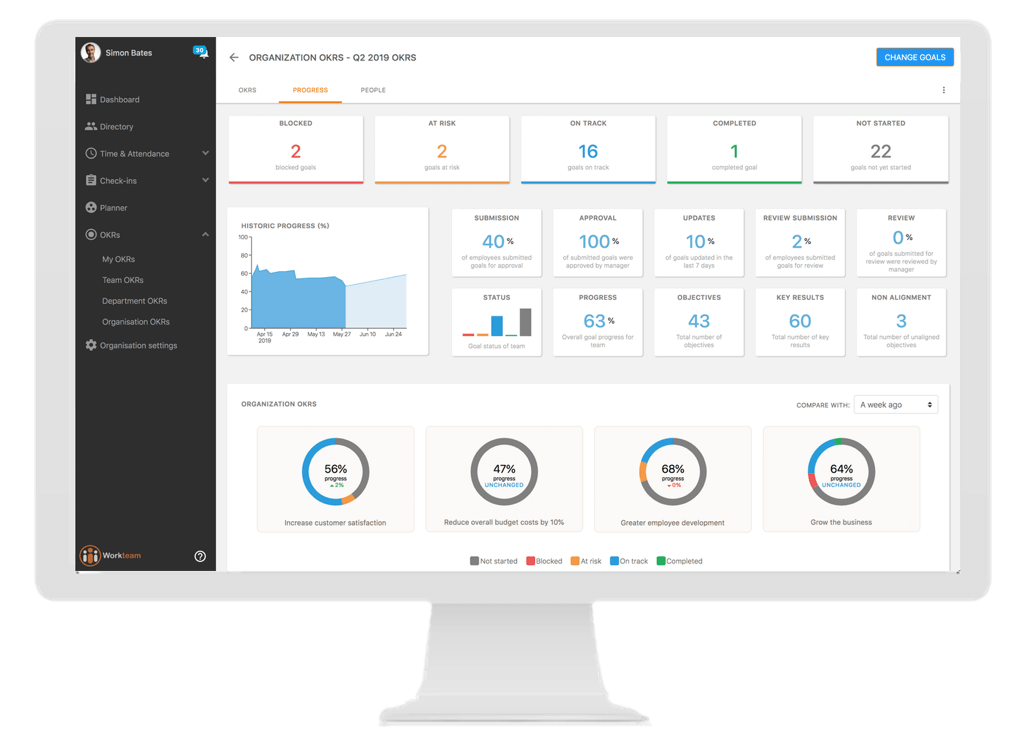 OKR based goal management
Enable managers to identify blockers
Managers can see at-a-glance if their employees' goals are blocked or "at risk". Workteam lets managers drill down to find out more and connect with the right people on the team to help ensure successful outcomes.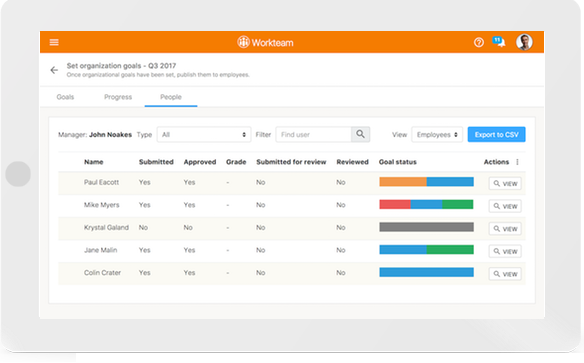 Explore Workteam Goal Management
☰