World class companies are engaging their local and remote teams using Workteam Check-ins
How does it work?
By prompting your staff to answer just 5 questions each week, Workteam helps your remote employees to start a coaching conversation with their manager. Managers get a clear update of progress made by their remote employees on a regular basis and they get an opportunity to help the employee overcome any obstacles preventing them from achieiving their goals.

Employee productivity is strongly linked to engagement and when managers interact with their remote staff around their work in an effective way, those employees are nearly 3 times more likely to be engaged.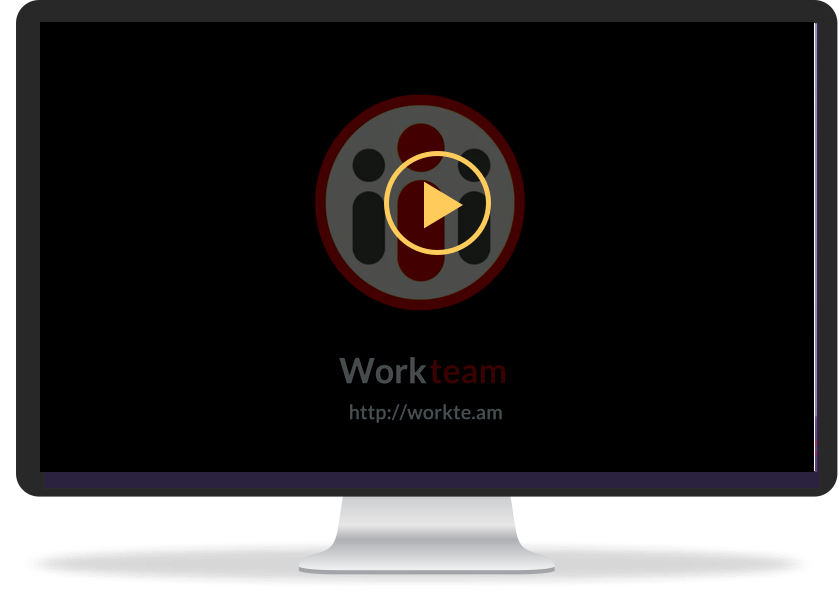 Check-in software to simplify the management of remote staff
Regular communications around progress of work provides managers with clear insights into the big wins and the obstacles that the team are facing.



Staff that work remotely can feel isolated from their manager and other members of the team. Regular check-ins help them feel less isolated and more intune with team activities.


Companies that provide quality coaching can reach 7% greater annual revenue growth.




Check-ins enable team members to collaborate around any issue raised during a check-in.





Book A Demo
Click on one of the dates below and choose a time slot for a free personalised demo of Workteam Check-ins.
Pricing & Packages
Professional Edition
$3
USD/User/Month (billed monthly)
or included free as part of the Goal Management module
Configurable questions
Configurable cadence of check-ins, e.g. weekly, bi-weekly
Provides a framework for coaching conversations
Customize report questions at an organizational and managerial level
Increase employee participation through social features
View historic reports
Social features to increase engagement
Optional integration with Goal Management module
Single sign-on support for Okta, MS Azure AD, IBM Cloud Identity, Auth0 and any other SAML authentication provider
SCIM-based user provisioning and de-provisioning, compatible with Okta and MS Azure Active Directory
☰