Hundreds of companies are already using Workteam to manage their employee time off
How does it work?
Instead of using spreadsheets and email to track time off, Workteam manages everything. Employees request and managers approve time off. Employees also have access to their own time off balances and request history.

Watch the video and see how easy it could be to manage time off in your company.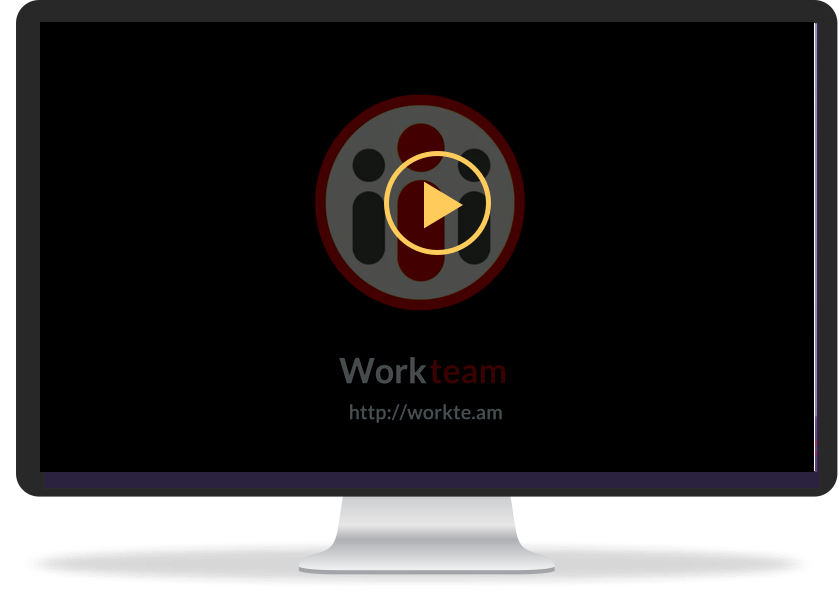 Benefits
Stop unnecessary time being wasted by employees and managers emailing back and forth to request and agree employee time off.


Give employees the tools to see their own time off balances and avoid your managers answering unnecessary questions about remaining employee PTO balances.


Let your employees see at a glance who has scheduled time off (and when) and avoid the associated stresses on co-workers of unforseen time off.

Customer Success Stories
Shana Tannous,
HR Generalist, Cappex Inc
Prior to using Workteam, Cappex were tracking time off on spreadsheets and preparing time off figures for payroll was taking a long time.
"Workteam has saved me the two hours every two weeks that it was taking to prepare the time off information for payroll."
Sarika Bhana,
Associate Director, AI Advisors
Before AIA started using Workteam tracking time off was a very manual process, with no way for employees to easily find their time off balances.
"Workteam has saved me personally half a day every three months"
Book A Demo
Click on one of the dates below and choose a time slot for a free personalised demo of Workteam Time & Attendance.
Frequently Asked Questions
Why buy from you? What makes you so special?
arrow_drop_down
When you roll out a self-service portal, like Workteam, to your employees, it's so important that the tool is super easy to use. Workteam is a highly configurable time off tool, that is designed to make it extremely easy for employees to use, without the need for training or a user guide. We're also one of the more cost effective solutions on the market, and we provide a risk-free way for you to try Workteam within your organization.
Who are you guys anyway?
arrow_drop_down
Our CEO, Simon Bates, has a proven track record of successful tech companies. His previous company, Byte Squared, created the world's first Office document editor for the iPhone and iPad back in 2008, just when the App Store was launched. Byte Squared attracted 12 million users of their product and was later acquired by Citrix. Now, Simon is turning his attention to a new startup, Workteam, where he wants to continue providing really useful software to help teams transform into efficient and high performing teams.
What happens if I wait?
arrow_drop_down
You'll delay your company's ability to optimise the process employees use for requesting time off. This could be wasting your managers and employees unnecessary hours each month.
What results will I get from this?
arrow_drop_down
You'll streamline your organization's employee time off process, saving managers and employees valuable time that would otherwise be wasted with multiple emails to request and approve time off. You'll also save managers the need to manually record employee time off and check it against policy. Additionally, your employees will gain awareness of their colleague's time off, helping them plan more effeciently.
Pricing & Packages
Professional Edition
$3
USD/User/Month (billed monthly)
Request/approval flow
Multiple approvers
Individual & Team vacation calendars
Advance notice of colleagues' time off
Flexible time off policies
Unlimited number of time off policies
Company holiday list
Timesheets for non-regular hours staff
Track time against projects
Reporting for time off and staff hours worked
Configurable overtime policies
Publish individual and group time off to a vCal feed
☰