Workteam Time & Attendance
Track employee vacation & sickness
Workteam provides effective tracking of all types of employee time-off, including paid time off and sickness.

Employees can request time off and managers can authorise their requests with just two clicks.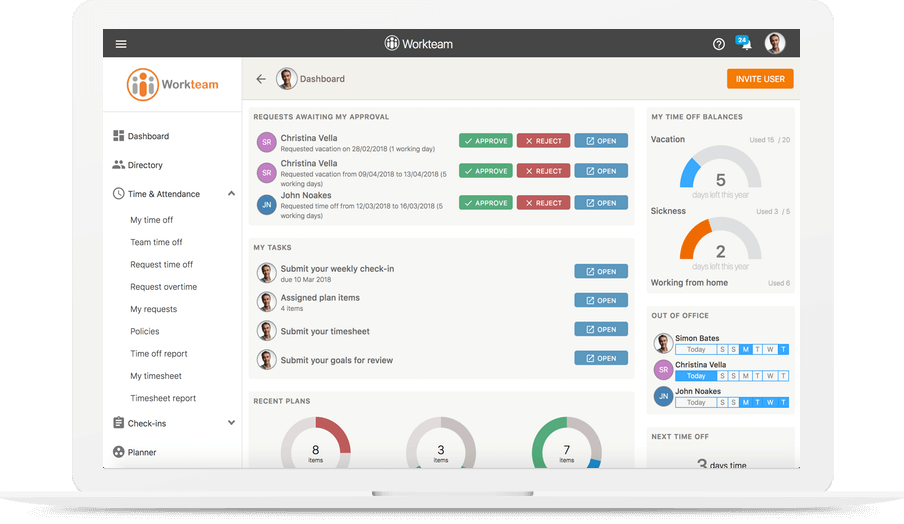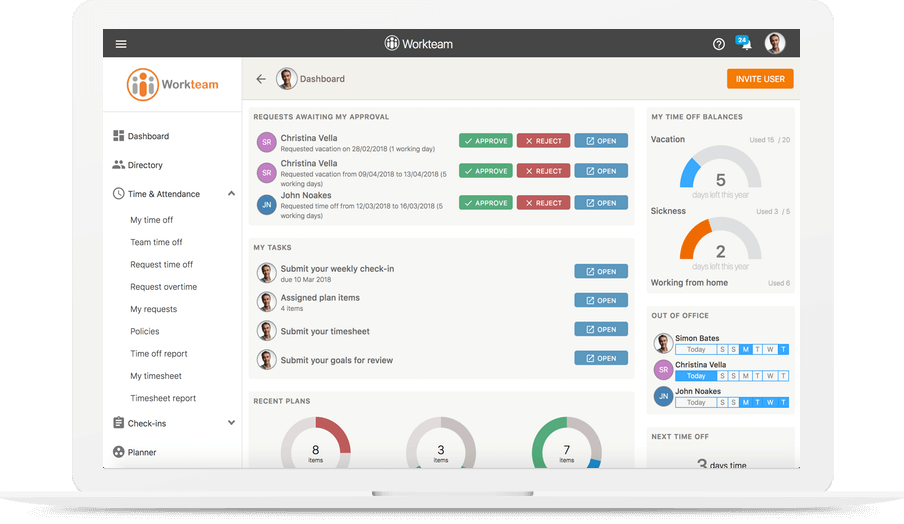 Workteam Time & Attendance
Keep employees aware of team time off
Visibility of colleagues' planned absence can significantly increase productivity within a team.

Workteam provides secure access to team calendars and notifies employees in advance if any of their colleagues are about to take time off.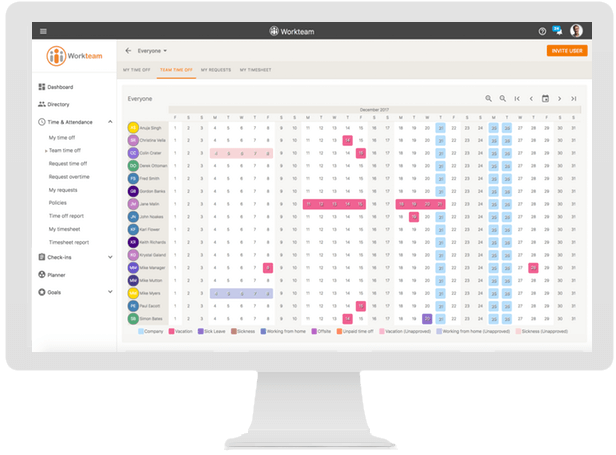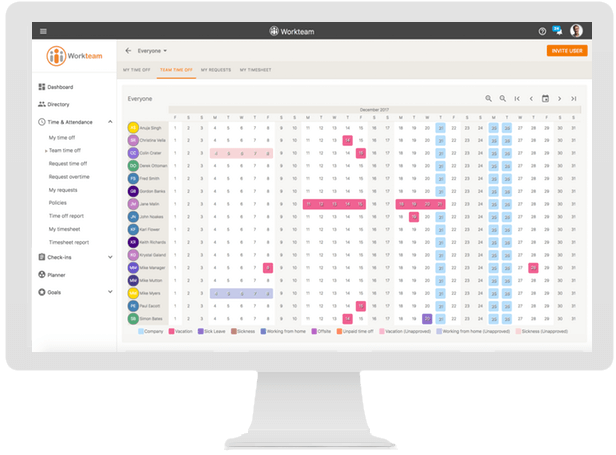 Workteam Time & Attendance
Flexible time-off policies
Workteam lets you configure time off policies that match exactly how your organization operates.

It can be configured to handle both regular hours and non-regular hours workers, optionally handling time-off requests down to just 5 minute durations.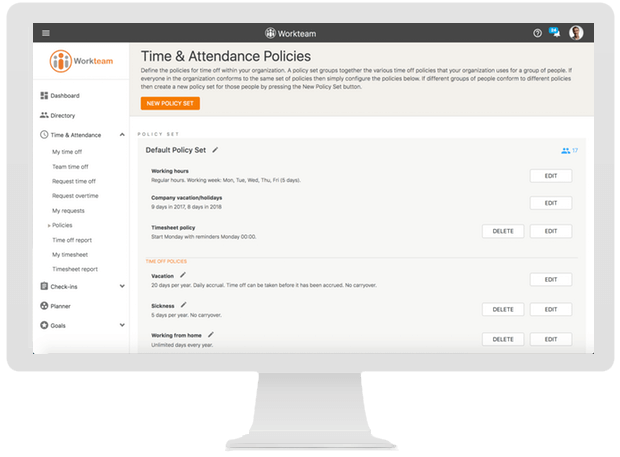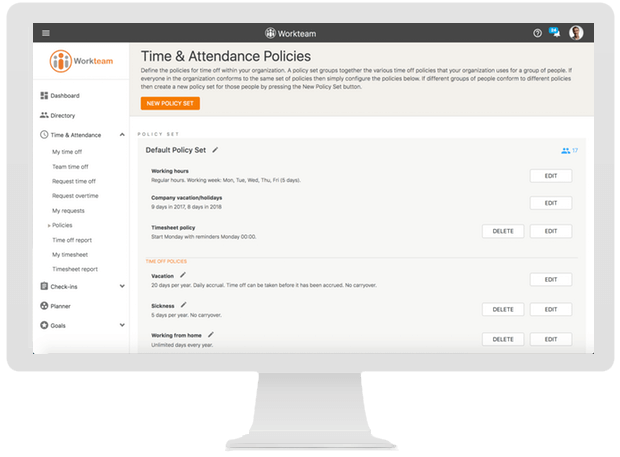 Workteam Time & Attendance
Timesheets for non-regular hours workers
Simple, intuitive timesheets that make it easy for your staff to submit their hours each week for managerial approval.

Integration with the time off and overtime features ensures that time off and overtime are accurately represented on the timesheet, with minimal scope for user error.

Staff can also use timesheets to record hours worked against specified projects, making it easy to track project costs and bill customers for work.
Pricing & Packages
Free Edition
$0
USD/User/Month
Multiple vacation policy sets
Request/approval flow
Individual & Team vacation calendars
Advance notice of colleagues' time off
Company holiday list
Professional Edition
$1.50
USD/User/Month (billed monthly)
Reverts to Free Edition when trial expires
Multiple time off policy sets
Request/approval flow
Individual & Team vacation calendars
Advance notice of colleagues' time off
Company holiday list
Unlimited number of time off policies
Advanced options for controlling time off policies
Timesheets for non-regular hours staff
Track time against projects
Reporting for time off and staff hours worked
Configurable overtime policies
Publish individual and group time off to a vCal feed
Try Workteam Time & Attendance Free For 14 Days
☰