Workteam Time & Attendance
Increase awareness of employee time off
Unawareness of colleagues' planned time off can be one of the largest factors that hamper productivity within a team.

Workteam provides everyone within the organization access to the team time off calendar, showing clearly who is out of the office on a particular day. It automatically notifies managers in advance if they have staff with time off booked, ensuring projects and outcomes are minimally affected. Team members are also automatically notified if their peers have time off.
Workteam Time & Attendance
Track time off effectively
Workteam provides all employees with a single dashboard, which they can use for requesting time off. They have access to all the information pertaining to their accrued and remaining paid time off, reducing the need to burden HR staff with questions.

When an employee requests time off, based on the defined policies, Workteam routes the request to the appropriate manager for them to accept or reject. Employees have access to a full audit trail of their time-off activity and the information may be used for off-boarding and automatically alerting managers to excessive sickness absenteeism.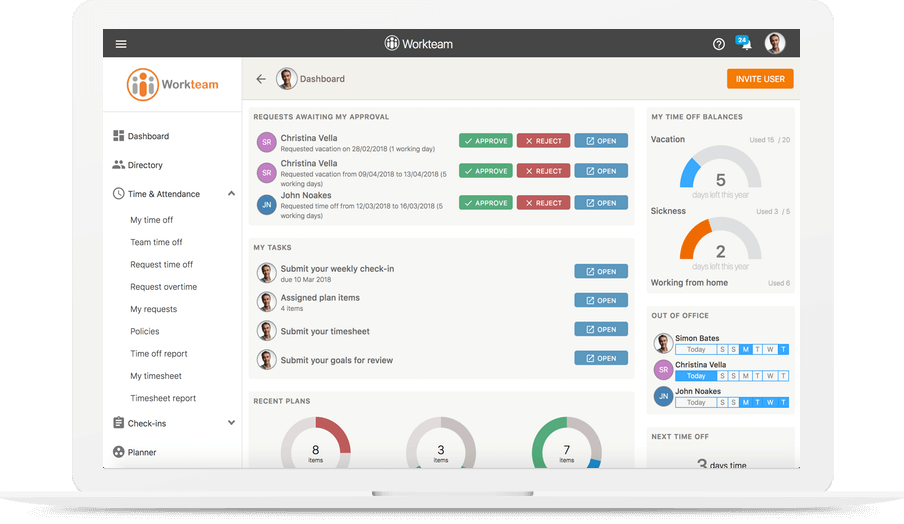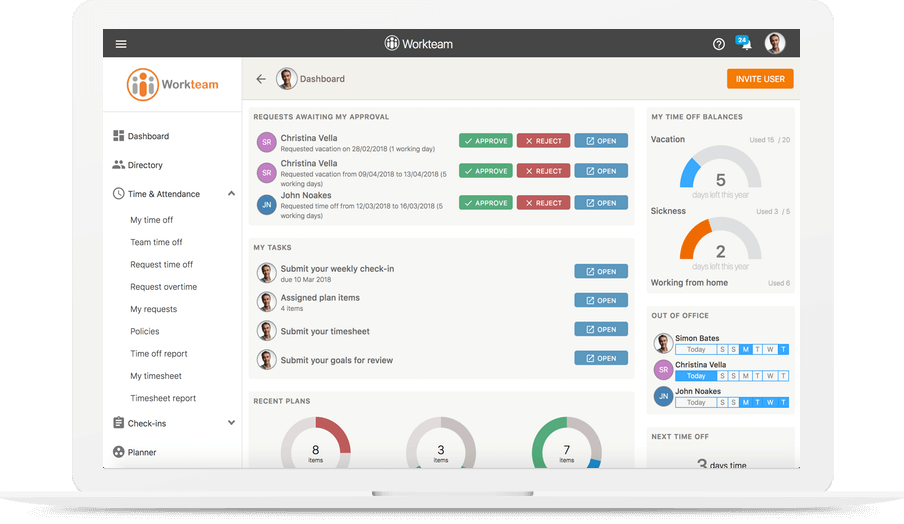 Workteam Time & Attendance
Flexible time off policies
Workteam lets you configure time off policies that match exactly how your organization operates. For instance, amongst the many time off policy options, you can specify:
The number of paid days vacation
Whether employees can take half days
Whether employees are entitled to more paid time off with increased tenure
How time off is accrued
Whether time off is recorded in hours and minutes or full and half days
Whether employees can take time off before they have accrued it
Whether employees can carry over unused days to the following time off year
How many days they can carry over and for how long after the end of the time off year
Workteam lets you combine policies for paid time off, sickness, company holidays and working days into a single policy set, which may then be applied to different groups of employees within your organization.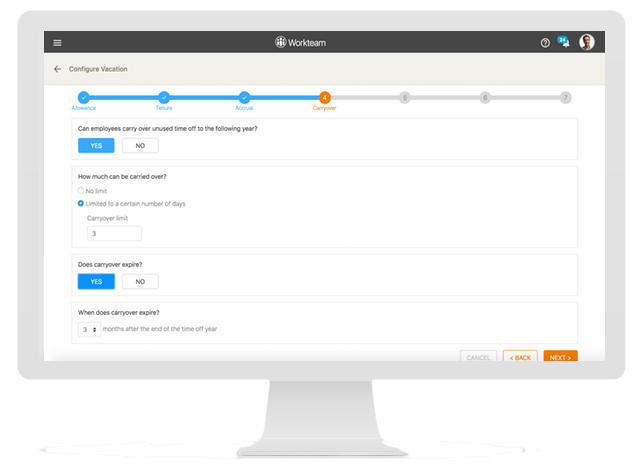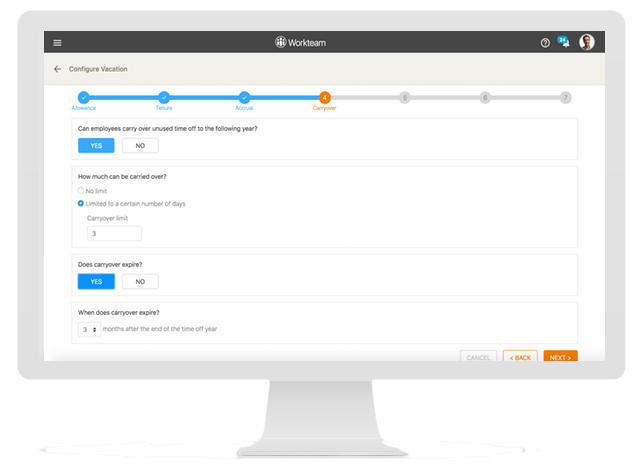 Workteam Time & Attendance
Overtime policies
New overtime policies help your organization manage overtime hours worked by your staff. If it's a requirement, Workteam can enable your staff to pre-request to work overtime.

Workteam can be configured to optionally provide time off in lieu for any overtime worked and to optionally affect the vacation accrual for staff working overtime. For organisations that don't require their staff to pre-request overtime, overtime may also be entered directly into the weekly timesheet.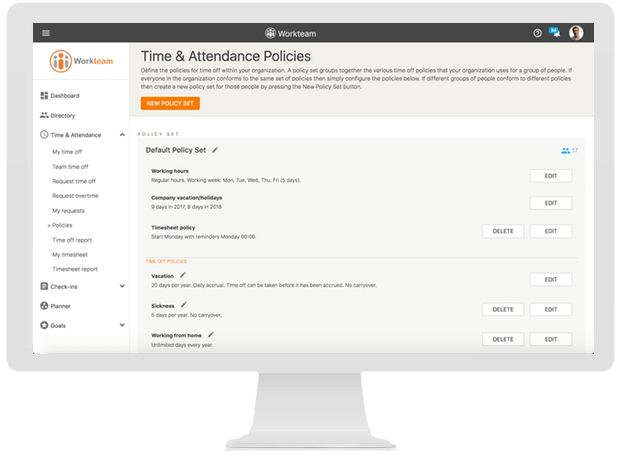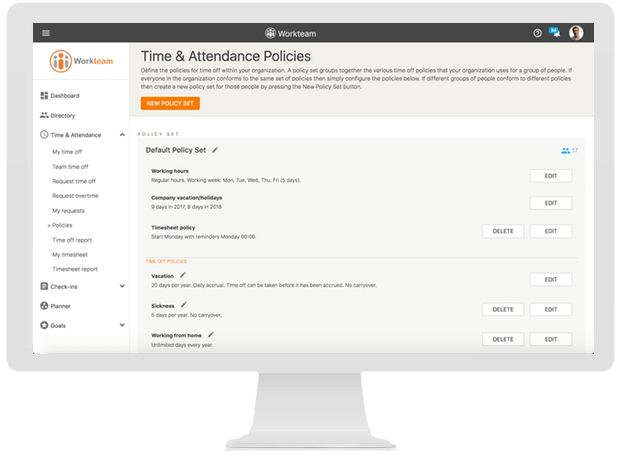 Workteam Time & Attendance
Timesheets for regular and non-regular hours workers
Staff may be prompted by Workteam to complete a weekly timesheet, enabling them to confirm the hours that they have worked each week. This can be used for both flexible hours workers - to output for payroll and to automatically calculate vacation accrual - and for regular hours workers for compliance with various regulations, such as the Defence Contract Audit Agency (DCAA) and Fair Labor Standards Act (FLSA).

Once submitted Workteam will route the timesheet for approval to the right person in your organization. The approver can then review the hours an employee has worked, including overtime (if your organization permits overtime) and time off taken by the employee. Reports may be generated by an administrator to show all approved hours worked, ready for processing by payroll.
☰