Workteam Check-ins
Enable your managers to coach their employees
By prompting your staff to answer just 5 questions each week, Workteam helps your employees to start a coaching conversation with their manager. Managers get a clear update of progress made by their employees on a regular basis and they also get an opportunity to help the employee overcome any obstacles preventing them from achieiving their goals.

Employee productivity is strongly linked to engagement and when managers interact with their employees around their work in an effective way, their employees are nearly 3 times more likely to be engaged.

Workteam Check-ins provides 5 questions your managers can use to start an effective conversation. These questions may be defined at an organizational level and each manager can add, remove or modify the questions so that they are appropriate for their own teams.

Employees submit their check-ins at the end of each week and managers take just a few minutes to review each check-in, commenting on answers, where appropriate, in order to coach their employees towards successful outcomes.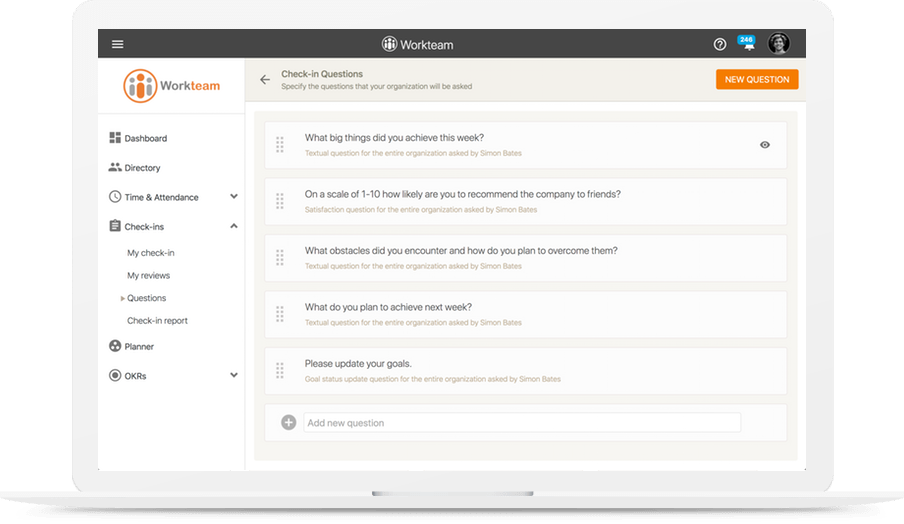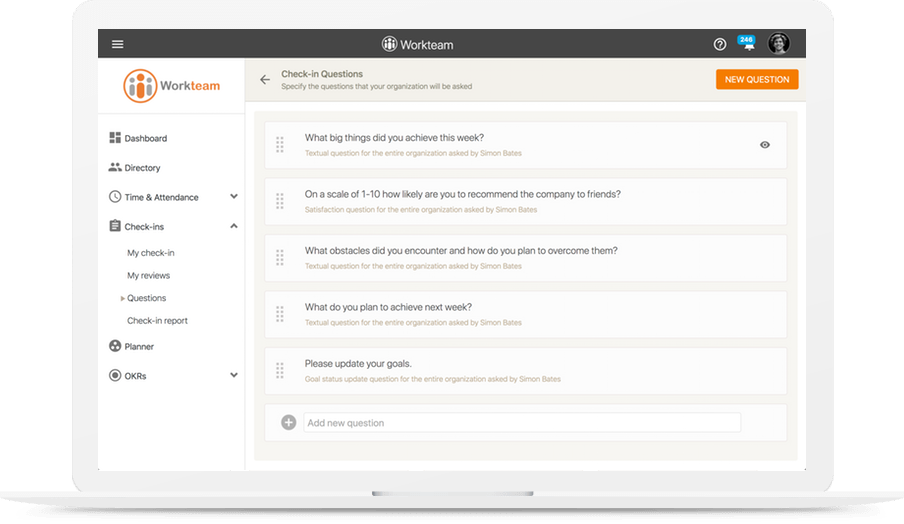 Workteam Check-ins
Improve team engagement
Workteam helps employees stay focused on the goals they are striving to achieve and makes it easier for your managers to track and monitor their team's progress.

There is general agreement within companies that increased employee engagement drives business outcomes and influence from colleagues is high because engagement levels of colleagues is infectious.

Through the use of social features, such as likes and mentions, Workteam helps team members to interact more deeply with each other, in ways that they are familiar with, promoting increased team awareness and collaboration and engaging them to work together more closely as a team.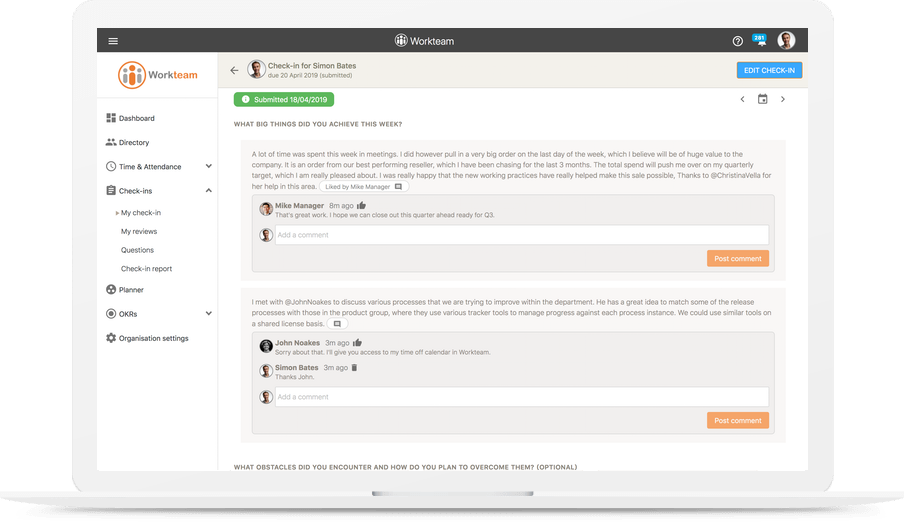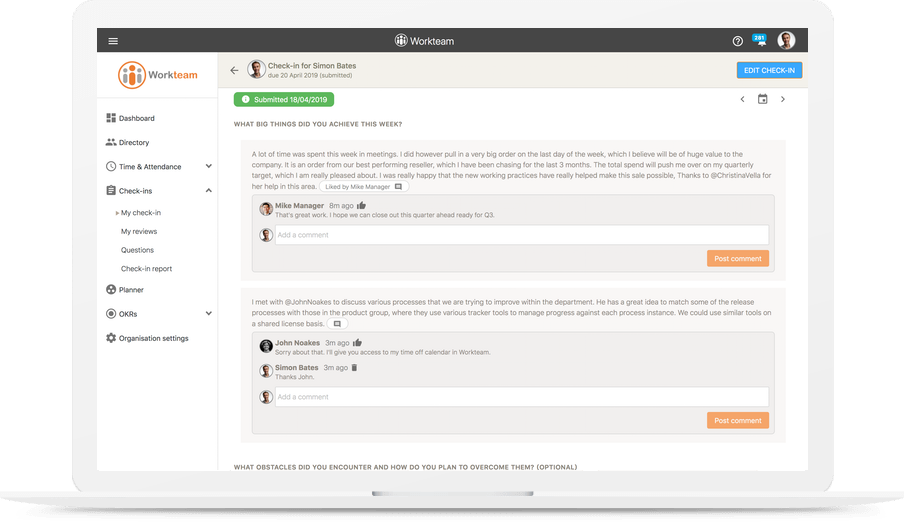 Workteam Check-ins
Measure employee satisfaction
It is far easier to retain staff if they are satisfied in their current role. But employee satisfaction levels can change very quickly and it is important to have a clear up-to-date understanding of those levels.

By building in the appropriate question into Workteam Check-ins, your managers can monitor, on a weekly basis, the satisfaction levels of their entire organization through a single dashboard.
☰