Workteam Planner
Build a team, assign tasks, achieve results
Workteam Planner provides teams with an incredibly visual way to collaborate together on projects. With just a few clicks you can create a new plan, build a team, assign tasks and keep everyone up-to-date with the progress of work.

Once a plan is created, it may be shared with other Workteam users to create a virtual team to work on the project. The members of the team can then update the plan and start collaborating on things that need to get done.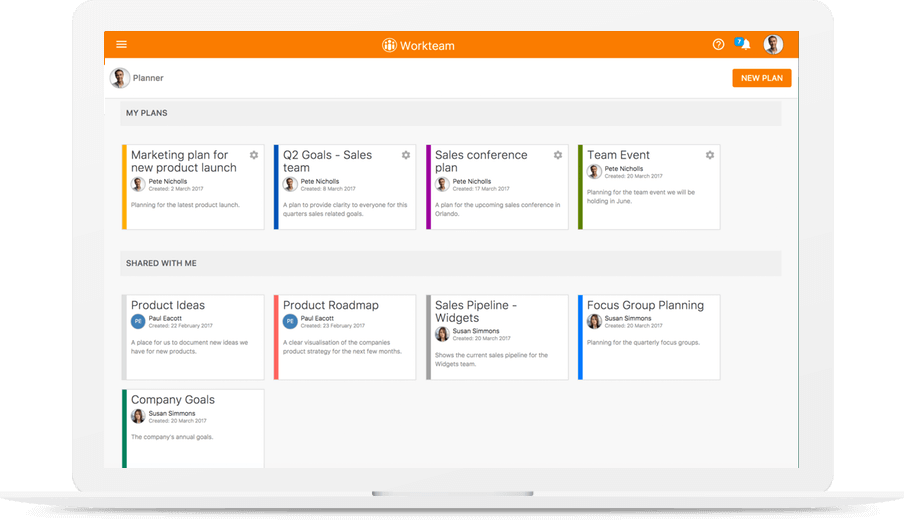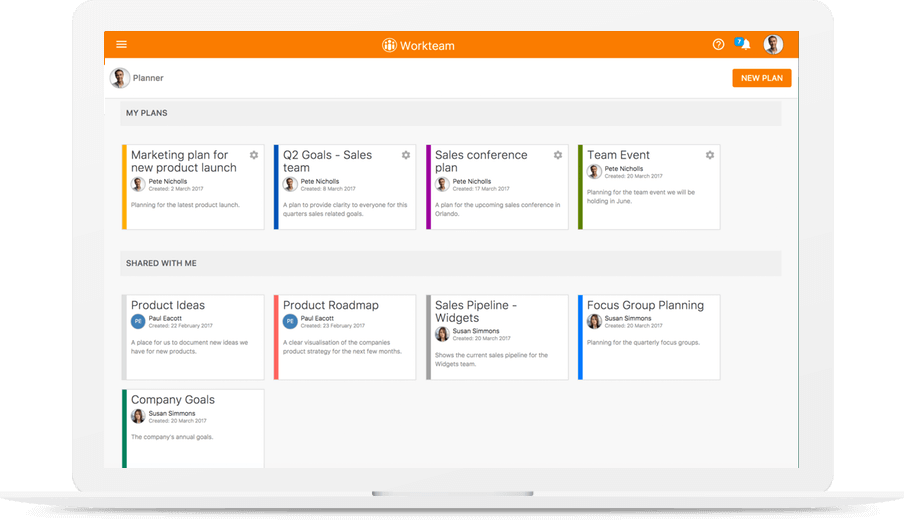 Workteam Planner
Encourage effective collaboration
Team members can collaborate around individual tasks by adding comments and mentioning other users, giving everyone clear sight on the progress and issues around each item of work.

Collaboration is not limited to just team members. Non-team members may be mentioned in work item comments and may even be assigned work items to complete. Those users will have sufficient access to update the progress of their particular assignment or respond to the comment.

When a user is assigned a task they receive a notification and an entry on their dashboard, giving them access to all their assigned tasks and letting them update the status of each item.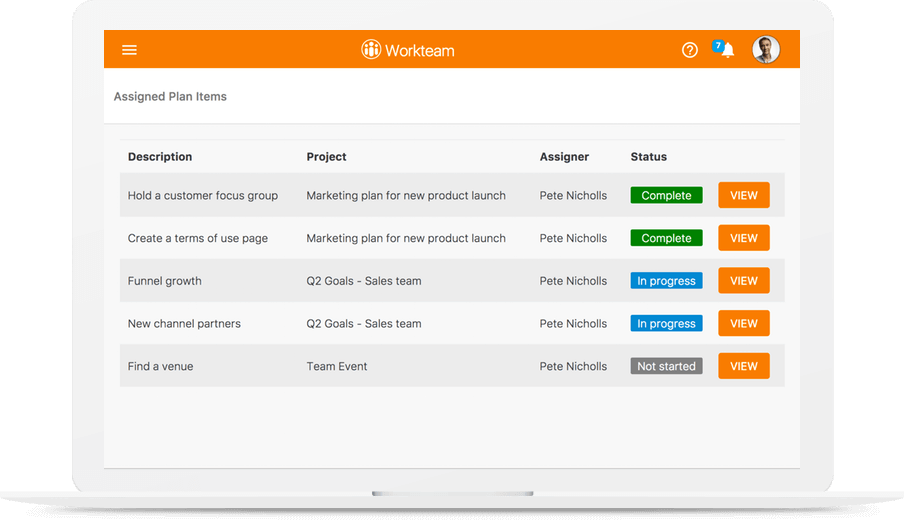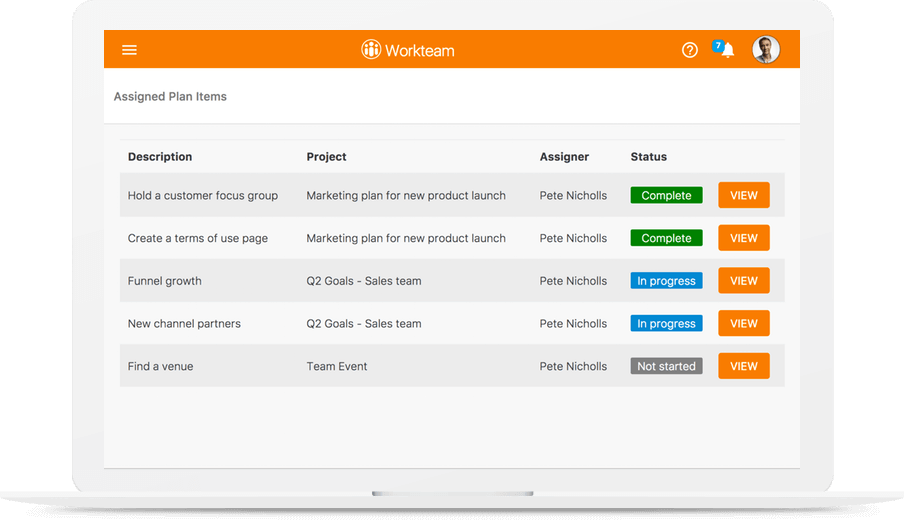 Workteam Planner
Incredibly visual work management
Each Workteam Plan has its own board, where tasks can be organised into buckets and categorised by status or by whom they are assigned to. Updating the priority of a task, or changing who it is assigned to is as simple as dragging the item from one column to another.

Users can choose to "follow" certain tasks, which means they will be notified when the status of that task changes or when anyone adds a comment relating to that task.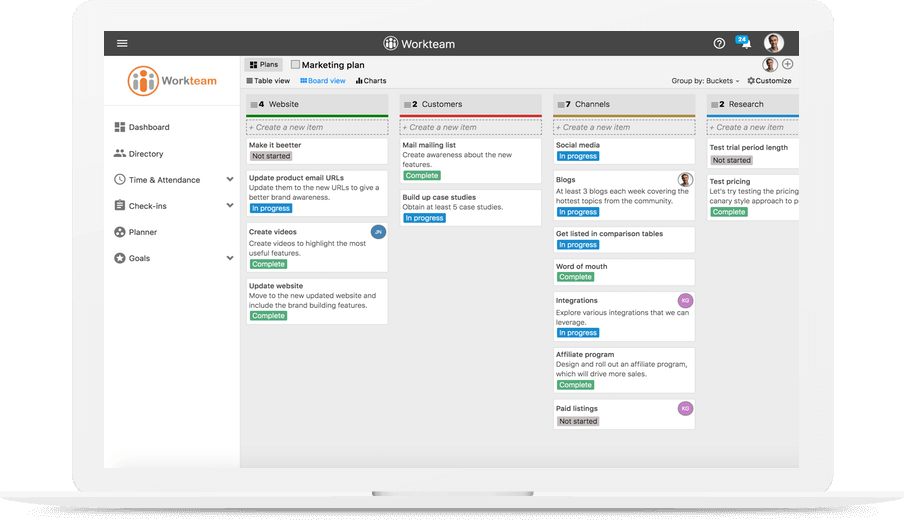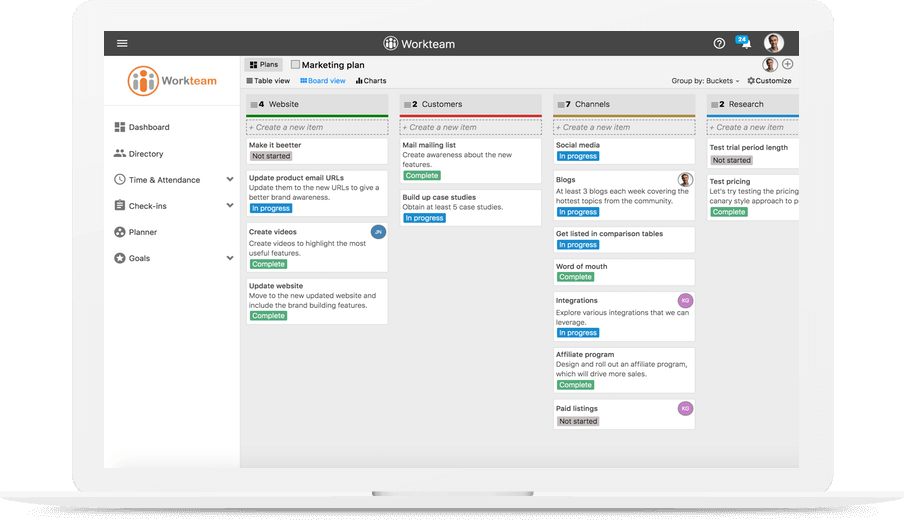 Workteam Planner
Information organized around work items
All the information each user needs to progress a work item, including file attachments, milestones, comments from other users and an audit trail of user activity relating to the item, is conveniently available from the Work Item screen.

From here, users can update their progress, add comments and collaborate in real time, attach and preview attachments and sub-divide the work into milestones.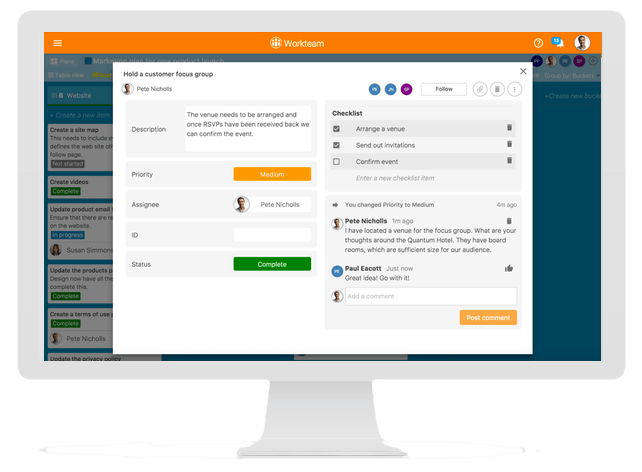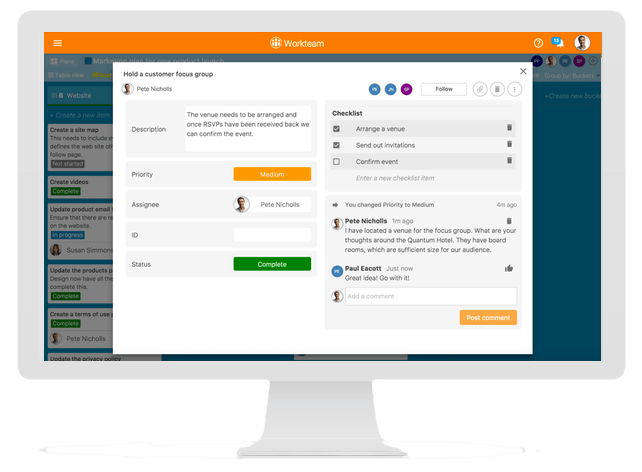 Workteam Planner
Give clarity to team progress
Burn-up charts give an instant overview of team progress and an estimate of when the project will complete.

Workteam takes into consideration the complexity of each work item as well as team members' time off when calculating completion dates to make estimates more accurate.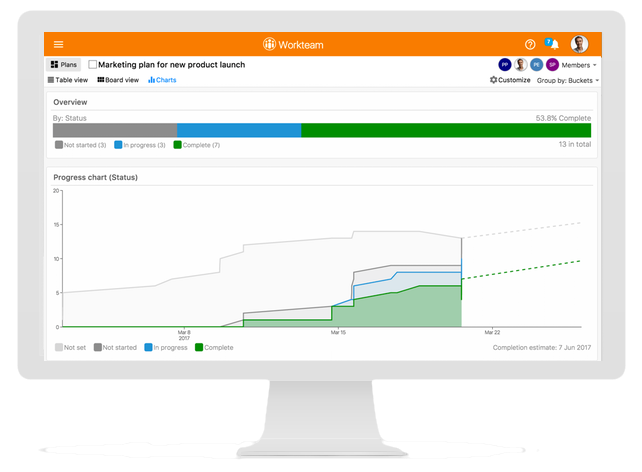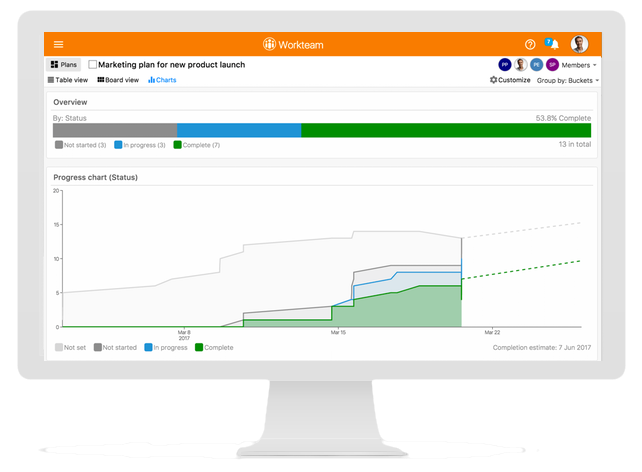 Workteam Planner
Customized to the way your team works
Plans may be customised to reflect the specific way that your organization works. Custom fields may be added to a new plan or one of the many pre-defined templates may be used to quickly construct an appropriate plan, making Workteam a powerful work management tool for all organizations from design studios or marketing agencies through to manufacturing or legal firms.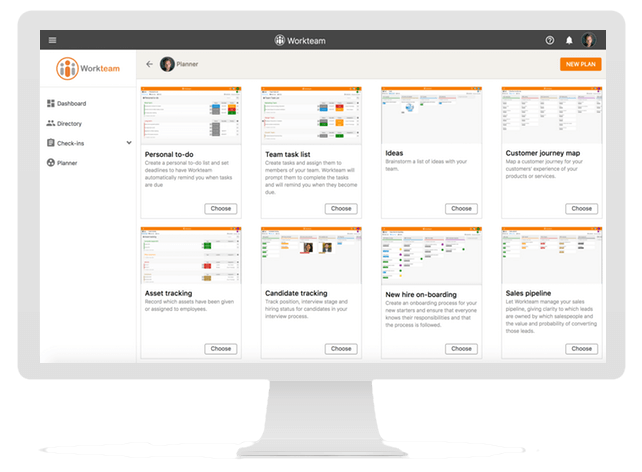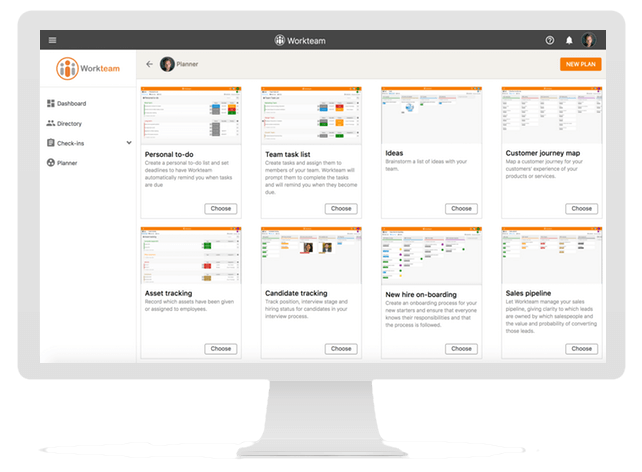 ☰