Workteam Work Management
Process Management
Managing the processes of your organization in one place allows your staff to quickly retrieve the information they need and know that it is up to date. It also allows team members to collaborate on process creation.

Workteam can help to manage processes. As well as the processes themselves, all the information about each process is accessible from one place. This includes information about who owns each process, when it was last updated and further categorisation to allow ease of searching.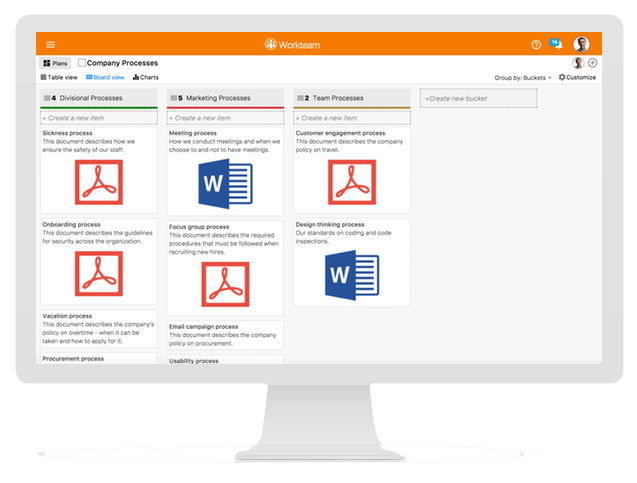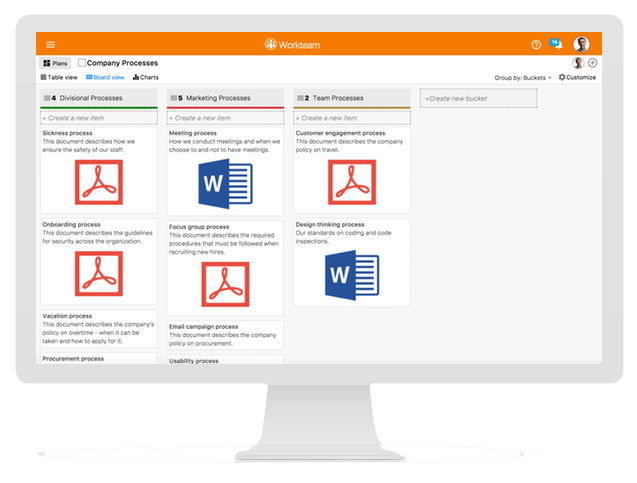 Ready to try Workteam Work Management within your organization?
Start a 14 Day trial by clicking the button below. You don't need a credit card to start the trial. If you wish to continue using it after the trial period, you will can subscribe from within the app. See pricing.
☰