Workteam
Organization Charts
Giving your employees access to an online organization chart of your company helps them easily navigate the organization to find the right employees to connect with and to put a face to a name. It also helps them understand the various teams within the organization and who the leaders are.

Workteam's organizational chart lets employees navigate the organization by management structure or search by name, or other attributes of a staff member. Workteam also allows those with the correct security permissions to modify the company structure.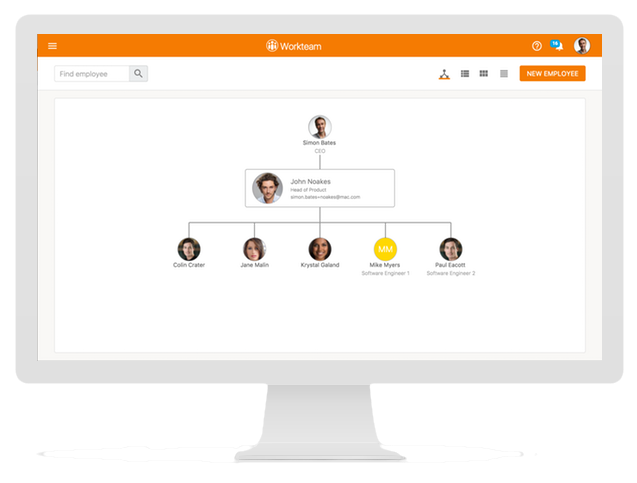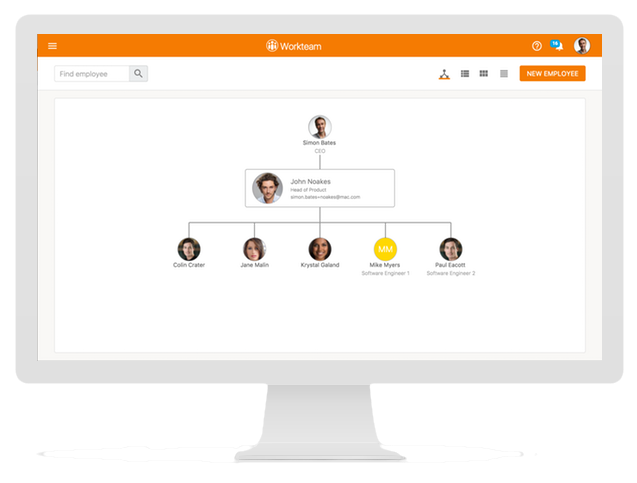 Ready to try Workteam within your organization?
Start a 14 Day trial by clicking the button below. You don't need a credit card to start the trial. If you wish to continue using it after the trial period, you will can subscribe from within the app. See pricing.
☰