Workteam Work Management
Ideation
Keeping track of ideas from initial conception through to decision stage creates an efficient creative process while at the same time not losing potentially valuable ideas.

Ideation will help your teams:
o Look beyond the obvious solutions and grow the innovative potential of your solutions o Uncover unexpected areas of innovation o Drive your team beyond the obvious solutions o Help your teams to share ideas and innovate by building on top of one another's ideas
Workteam helps teams keep track of all ideas. The stage of each idea can be tracked, along with any decisions about whether and how ideas should be moved forward.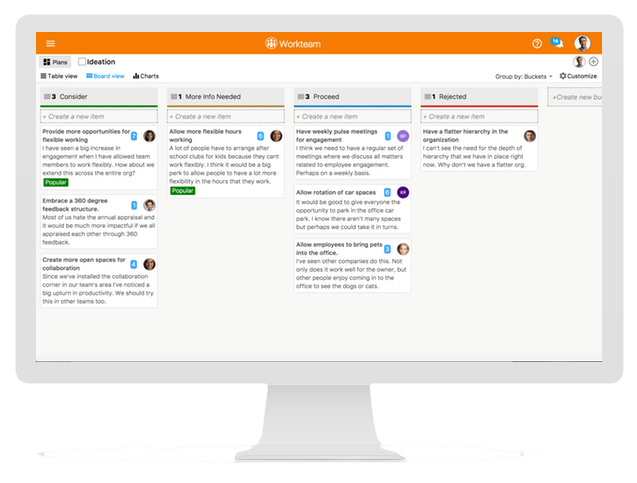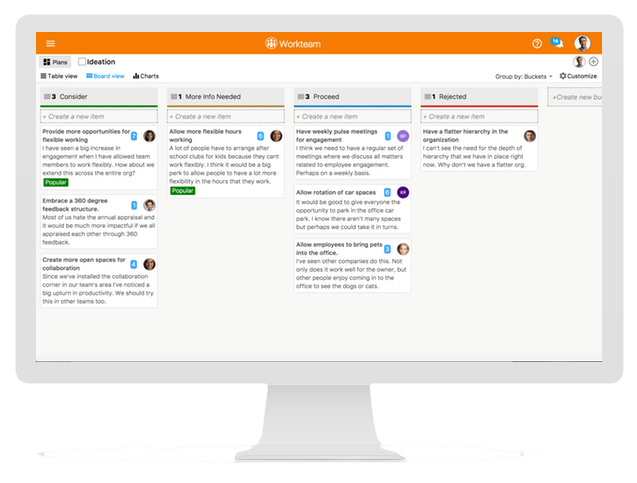 Ready to try Workteam Work Management within your organization?
Start a 14 Day trial by clicking the button below. You don't need a credit card to start the trial. If you wish to continue using it after the trial period, you will can subscribe from within the app. See pricing.
☰